Cirrus Identity Solutions
The experienced Cirrus team will help you implement solutions to simplify and secure your identity and access management environment!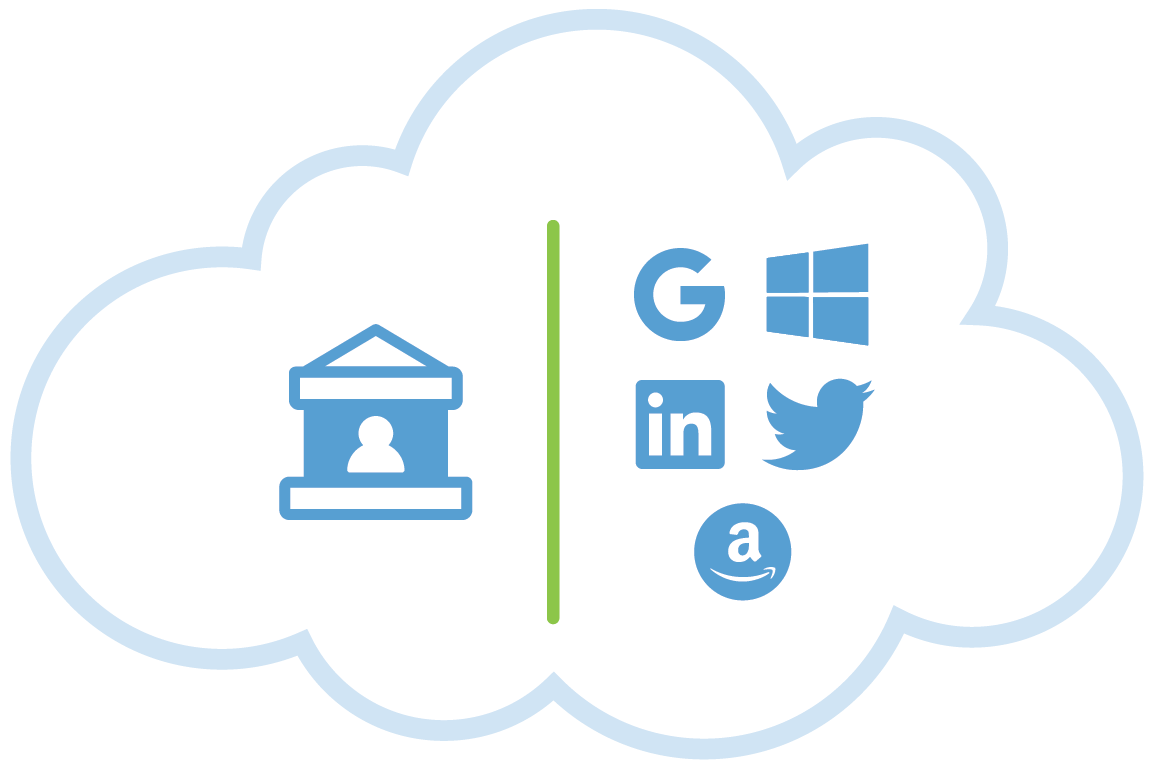 Streamline Access for
External Users, Sponsors & Guests
Great for applicants, alumni, parents, continuing ed, contractors and more!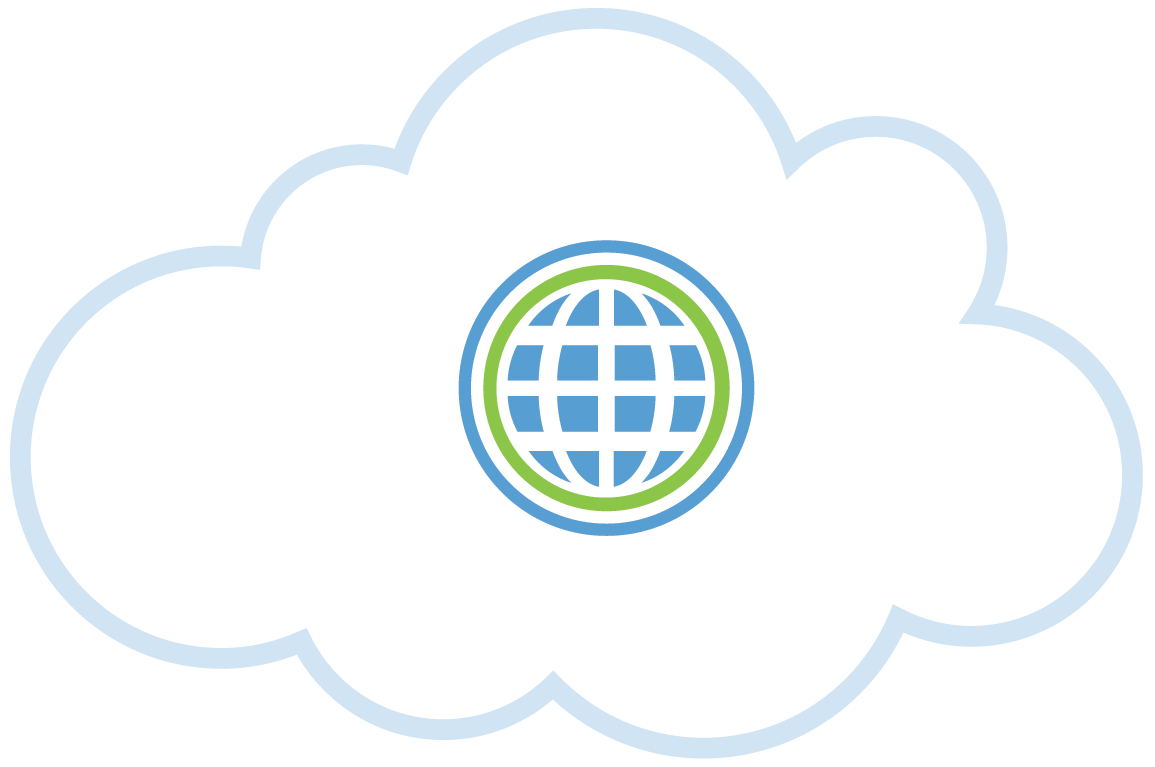 Easily Utilize
InCommon & eduGAIN Services
Outsource integration and maintenance for federation services and applications!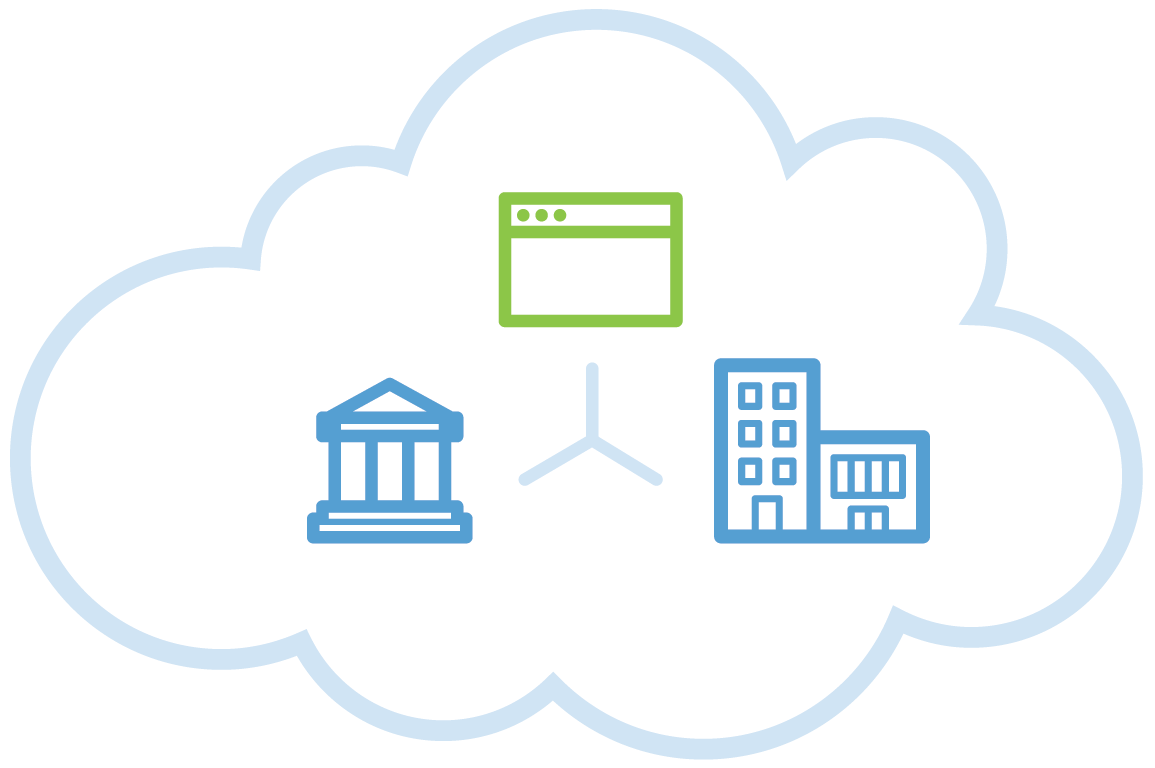 Secure SSO Logins to
Applications for Many Institutions
Users login with their institutional username and password!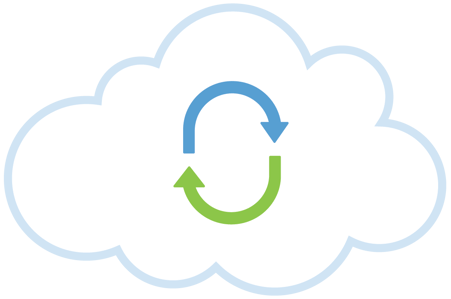 Solution for Easy SSO Integration with
Protocol Translation Services
Managed solution enables login to applications with different protocols!
Cirrus Solution Overview:
Easy SSO Integration with Protocol Translation Services
Challenges Solved
Limited resources to install, administer, patch and upgrade CAS? Too hard recruiting and retaining CAS skills? Want to consolidate on Azure AD, Okta, Duo or others that can't support CAS? Easily move to cloud hosted and managed CAS services.
Description Goes Here
Have a new application that requires OIDC authentication? Only set up for SAML? Cirrus makes it easy to support both OIDC, SAML and CAS.
Description Goes Here
Need applicants to use their Slate username and password to access other applications? Cirrus can help!
Description Goes Here
End users can use one institutional username and password to:
Easily login to the applications they need to access with only one username and password
Identity & Access Management Administrators can:
- Integrate the Cirrus solutions, retire CAS and also support OIDC. No more upgrades!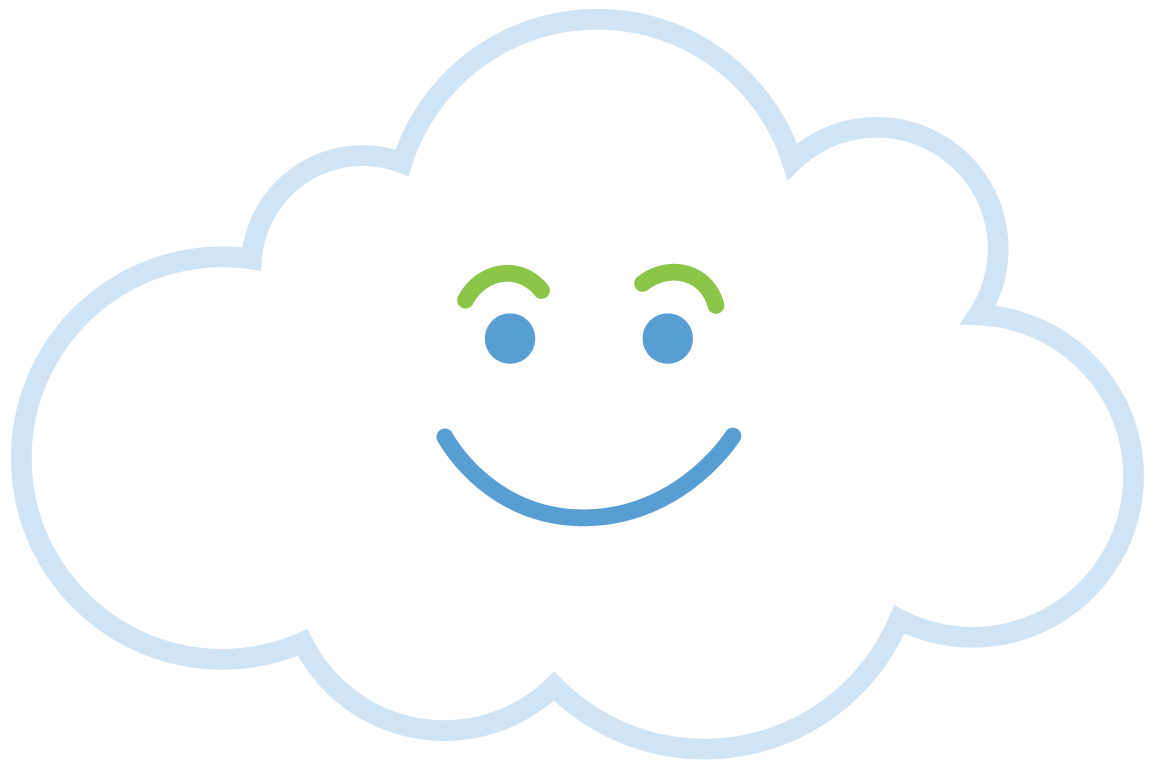 Improve the User Experience
Streamline access for all of your end users - no need to have passwords out of sync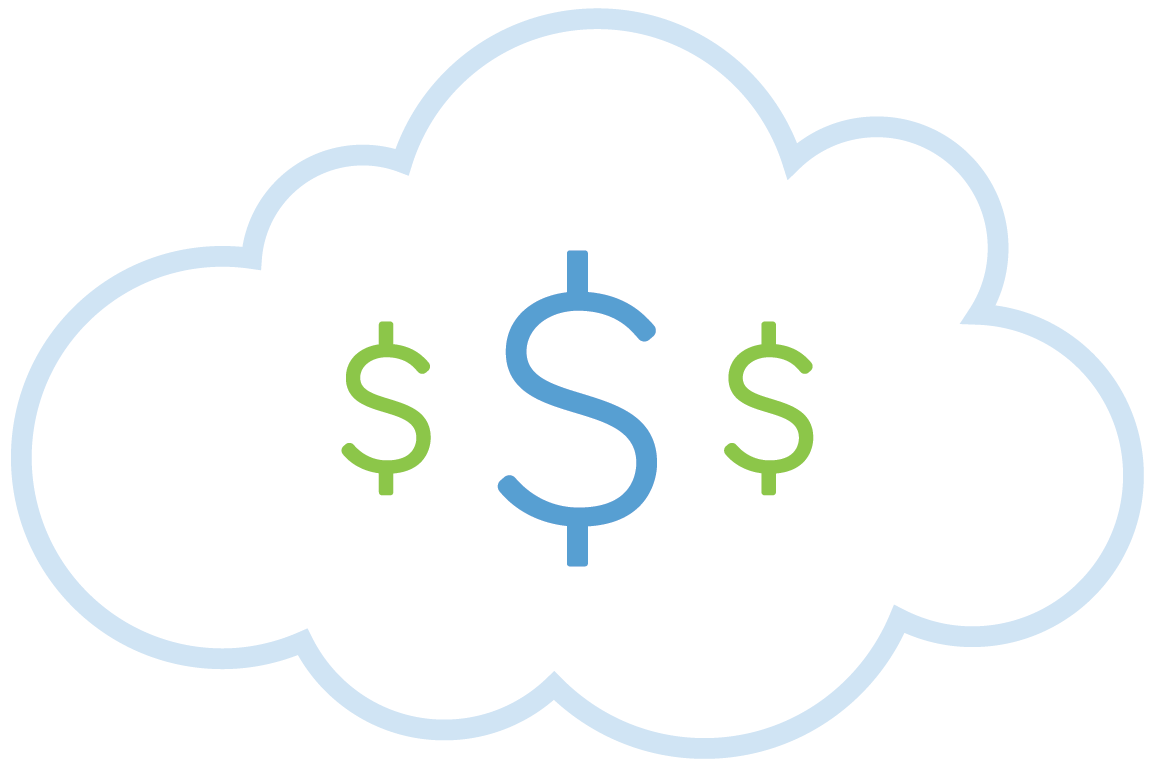 IT & Support Cost Savings
Eliminate infrastructure and system administration costs
Avoid recruiting and retaining specialized staff skills and redirect resources to higher priorities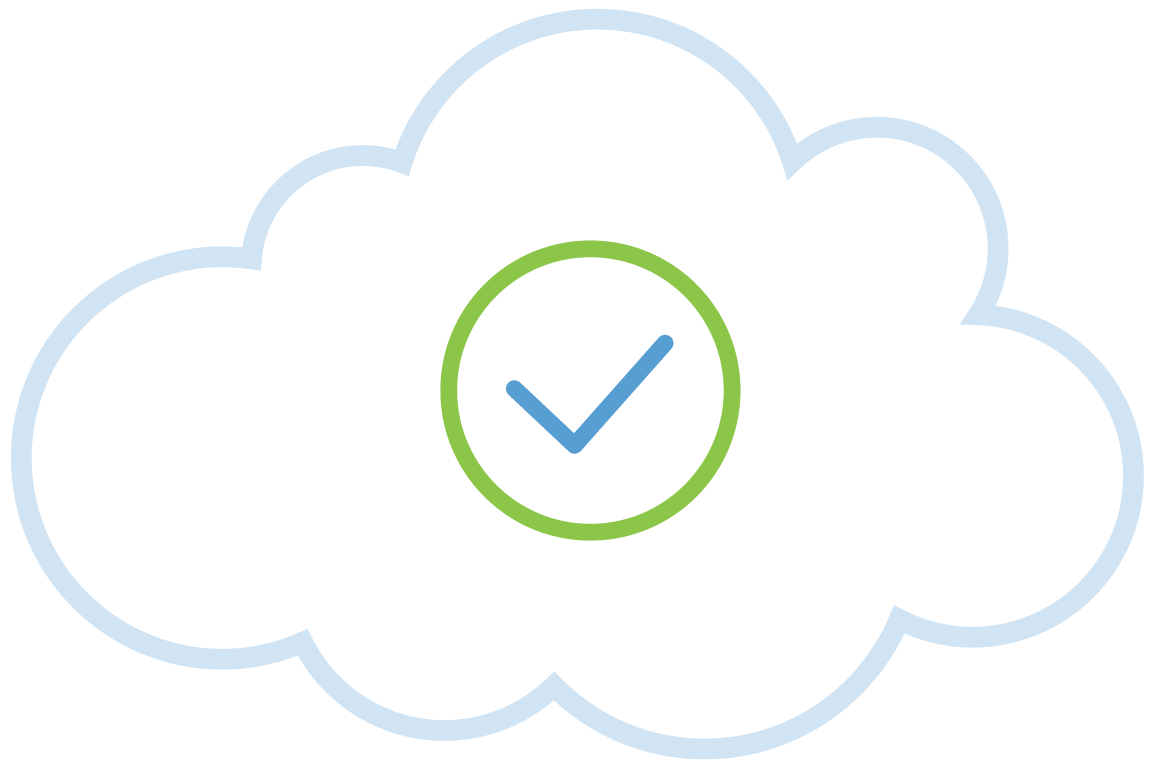 Reduce Technical Risk
Move to cloud hosting and availability - no need to patch and upgrade anymore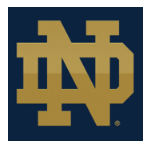 "It was a top priority to shorten the implementation time frame."
Michele Decker
Manager, IAM Services
Solution High Level Architecture:
Easy SSO Integration with Protocol Translation Services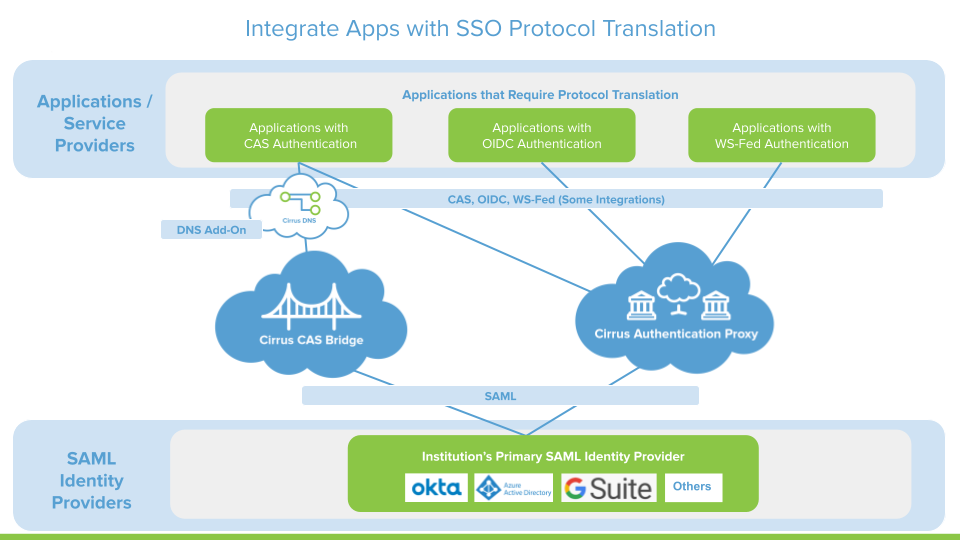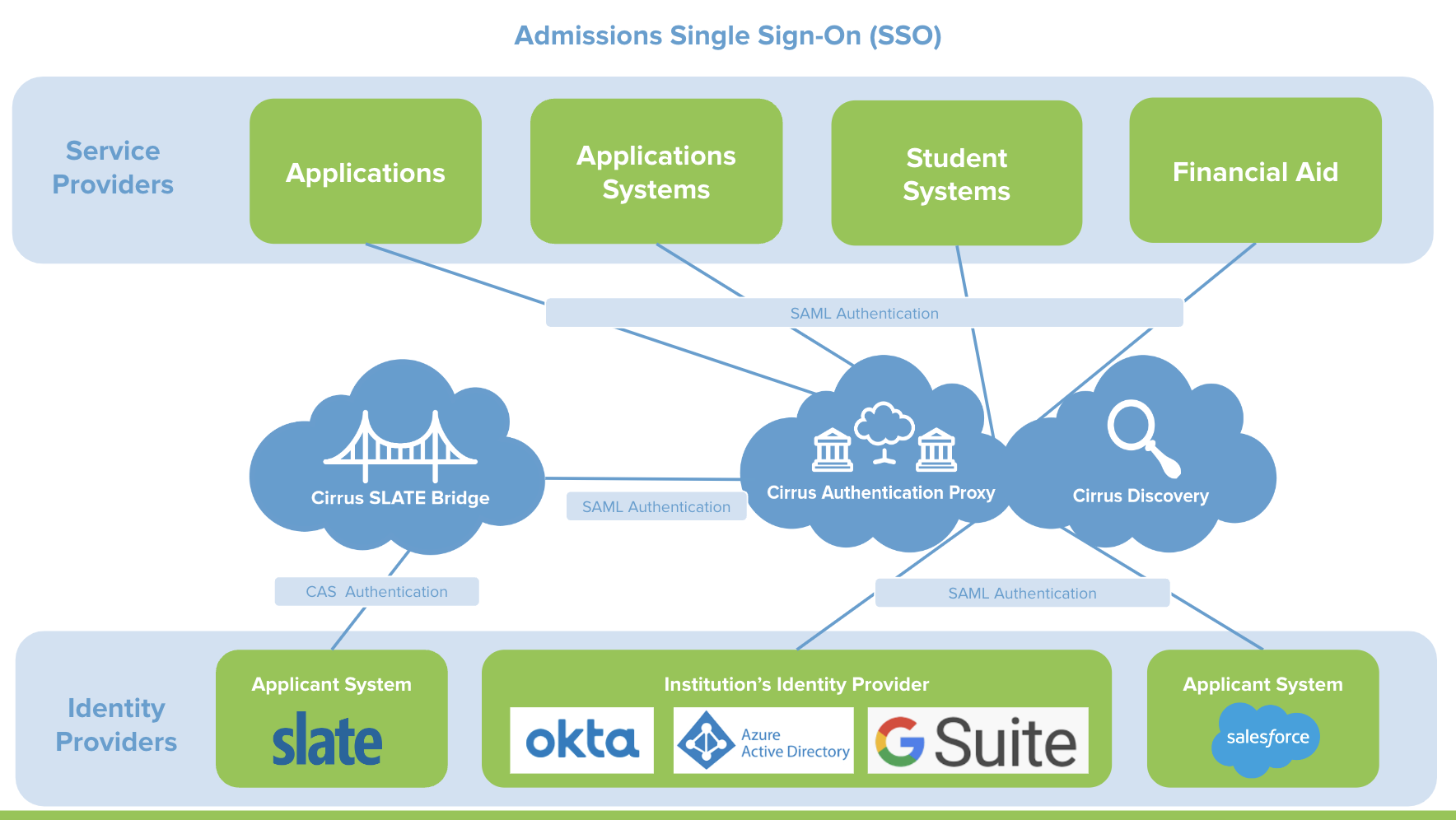 Description Goes Here
Solution

Products:
Easy SSO Integration with Protocol Translation Services
Cirrus CAS Bridge
Provides a CAS adapter that supports Azure AD, Okta, Google and other commercial identity providers. No need to administer, patch and upgrade CAS anymore.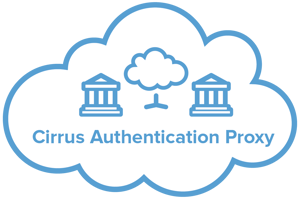 Cirrus Authentication Proxy
Enables logins to multiple applications from multiple affiliated Identity Providers. The intuitive and configurable login discovery service is included. The proxy supports sophisticated attribute translation as well as SAML, CAS and OIDC protocols.
Who Benefits from the Solution?
Easy SSO Integration with Translation Protocol Services
End Users
Students
Faculty & Staff
Alumni
Continuing Ed and Professional Certificate Students
Online Learners & LMS Guests
Prospects
Applicants
Parents & Guardians
Researchers
Guests
Retirees
Contractors
Suppliers
Volunteers
Users from Other Institutions
Industries
Higher Education
Small Private Colleges
Large Public Universities
R1 Institutions
Community Colleges
State Systems
Regional Networks and Consortiums
Research
NIH Research Labs
Research Grant Collaborations
Technology
Software Development and Services for Higher Ed & Research
Identity and Access Management Consulting & Implementation Services
Key Stakeholders
Functional Offices
Admissions Office
Alumni Engagement
Bursar's Office
Continuing Education
Human Resources
Registrar's Office
Research & Grants Offices
IT Services
Identity & Access Management
Security & Privacy
Systems Architects
Enterprise Applications
Educational Technology Services